How to Alter Boots for Large Calves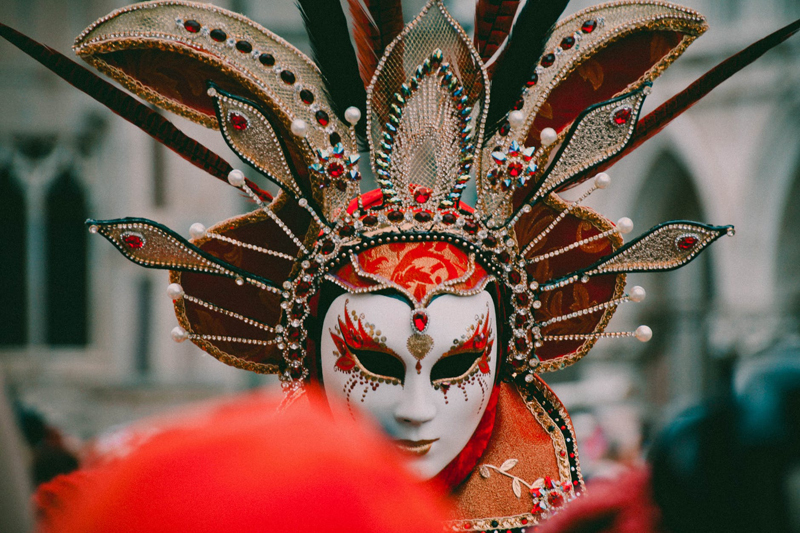 How to Alter Boots for Large Calves
Ever since I can remember, tall boots have taunted me--those long sexy tubes of leather with shiny zippers and buckles and cute little heels. For years I thought "someday" I'll fit into them. But the truth is most boots just aren't built for normal sized legs. Why? It's a mystery. But the years have taught me I'll never buy a pair off the rack and be able to wear them. So, I've learned to make my own boots and shoes, which is great to a point. But sometimes I just want to buy a pair that calls to me. Maybe it's a style I know I'll never make. Maybe it's a price that's too good to pass up.
Thankfully, I no longer have to pass them up. I've learned to alter boots to fit me, and it's great fun. All you need are some basic sewing skills. A leather sewing machine helps, but you can use an old-fashioned needle and thread if you have to. I strongly suggest you find a cheap pair of boots to practice on until you get the techniques down. Either raid a friend's closet, or hit a yard sale or thrift store. That way there's no fear that you're going to mess anything up. If you do, who cares? You're only down a buck or two.
The Materials:


The patient--a pair of boots that fit your feet, if only the leg were wider.


Wide elastic to match the boot color. OR some leather in a suitable color.


Glue or cement recommended for leather (I use Barge cement. Shoe glue works too)


Sewing implements --either a walking foot sewing machine or a leather needle/awl/upholstery thread


The Techniques:
First of all, just how much do you need to widen the boot? If it's only an inch or two, remember that leather stretches. A cobbler can often solve the problem for just a few dollars and a few hours on a boot stretcher.
But if you need more than a "scouche more room", you have several options. The first and easiest way is to add in a gusset to the top of the boot. Simply cut a line down from the top of the boot to the point where the boot starts to fit you (mid-calf or all the way to the ankle). Next, Cut a triangular gusset out of elastic or leather or any suitable fabric and glue it into place. The triangle should fit inside the cut line and expand the boot enough to fit your leg. There must be about 1/2" overlap on each side so you can sew it down. Once the glue dries, sew the gusset in place and you're all set.
Other ways to widen a boot leg:
The gusset is the easiest way, but there are others. You can cut several triangles out until the boot fits your leg, then run a long strap through the parts that are left. With this method you end up with cutouts and a strap running around your leg to hold the pieces up.
You can also cut a line all the way down the boot leg and cut holes or add hooks to each side, essentially turning them into lace-ups. You'll want to add a tongue of leather or fabric to go under the laces. To do that, just cut a long rectangle and narrow it at the bottom. Then sew the bottom to the inside of the opening you just cut. Look at a pair of lace-ups you own to see how a tongue should be attached.
Helpful Hints:


If you have to expand the boot a lot, one gusset isn't going to look right. You'll get wrinkles on the opposite side. Here's how you fix that problem. Measure around the boot opening and then around your leg. Subtract to get the number of inches you need to enlarge the opening. For example, if the boot opening is 15" and your calf is 20", you need an extra five inches. A five-inch gusset is a little big. So, make two gussets at 2.5 inches instead.


Placement matters with these alterations. If you're trying to hide the fix, place your gusset where it won't be seen. I like to put them on the inside of the leg or on the back of the calf. Your particular boot style may dictate where you place the gusset, zippers or other decorations, for example. If you do want the alteration to show, make the design look snazy. You could use a brightly contrasting color of elastic or leather and make bold triangular gussets all the way around the boot.


A walking foot sewing machine like the Pfaff 1245 is your best friend for sewing leather. You want a presser foot that will move the materials evenly through the sewing space. You can also get walking feet for regular home sewing machines like the Brother CS6000i, but they can't handle heavy leathers.


Chances are pretty good you'll have to sew at least part of your boot by hand. You need to use a sturdy, sharp "glover's needle", which is triangular shaped to slice through thick leather. Upholstery thread comes in all sorts of colors and is a good choice for sewing up boots. A leather awl will help you make the holes before you try to put the needle through.


Whether you're altering a pair of everyday boots or making a special pair for a costume, these alterations will open up a whole new world of footwear options.
If sewing isn't for you:
Have you checked online for stores that specialize in wide-calf boots?
Wide Calf Boots Online

Related Articles
Editor's Picks Articles
Top Ten Articles
Previous Features
Site Map





Content copyright © 2018 by Julie Anne Eason. All rights reserved.
This content was written by Julie Anne Eason. If you wish to use this content in any manner, you need written permission. Contact Brandi Ford for details.